Stand-Up Paddle Boarding, Learn to Surf, Kayaking and More…
Walking On Water is not just about teaching people to learn to surf, we have an exciting new range of water sports programs designed for schools, groups both corporate and recreational. We offer activities which give an exhilarating time whilst incorporating a range of learning disciplines.
Our current range includes learn to surf, stand-up paddle-boarding, kayak hire & tours and educational safety courses you name it!
We are fully insured and fully qualified with Australian Waterski & Wakeboard Federation and have a massive range of equipment to suit all ages and sizes. This includes 300 wetsuits (we are open all year round) and 100 life jackets!
Please contact us for our discounted priced courses that are available. Half days, full days, weekends and multi activity week packages are all available for groups.
Please contact us for more information such as activity itineraries & pricing starting from just $39
per student.
Contact Simon on 0417 360 791 today!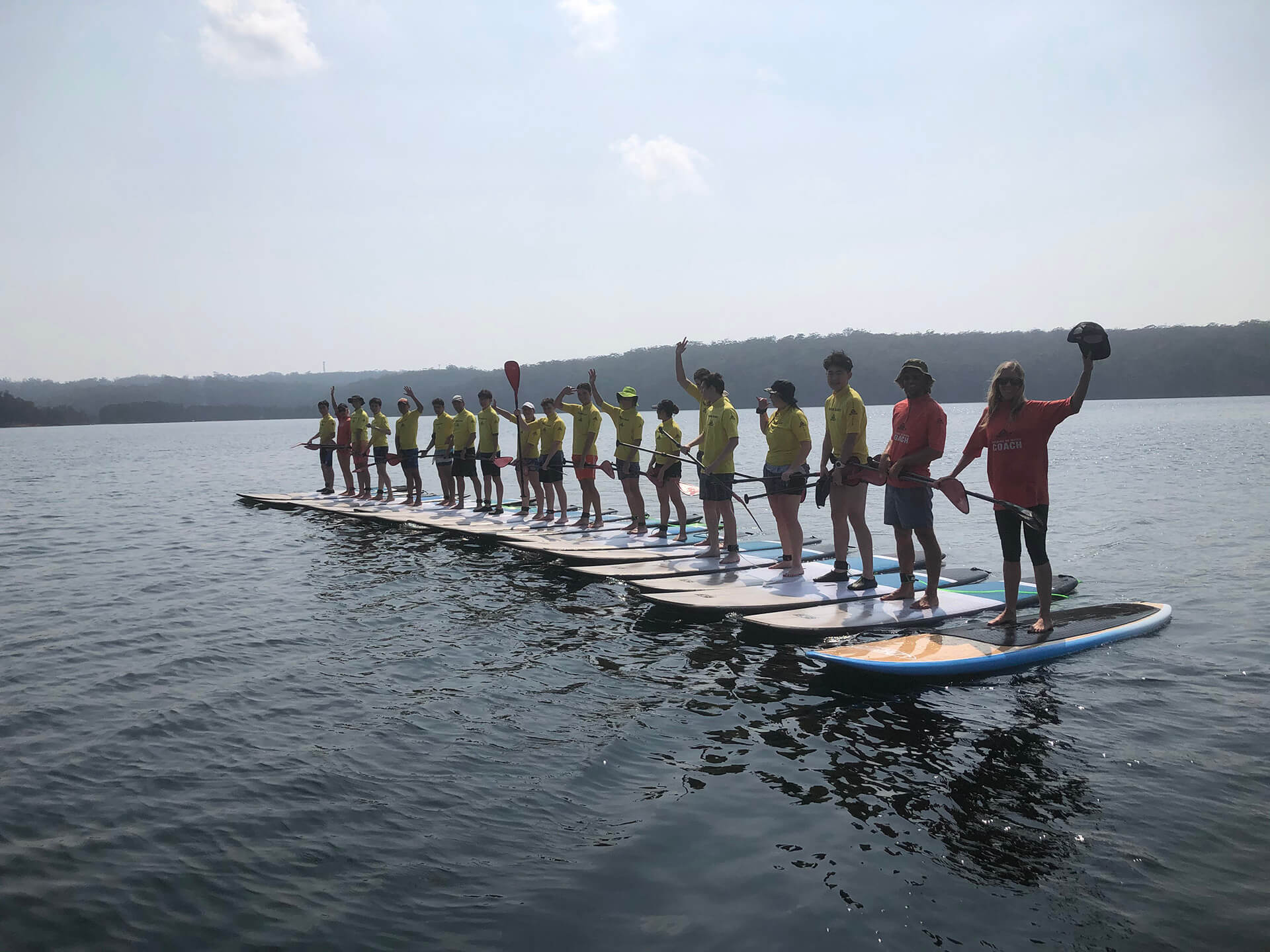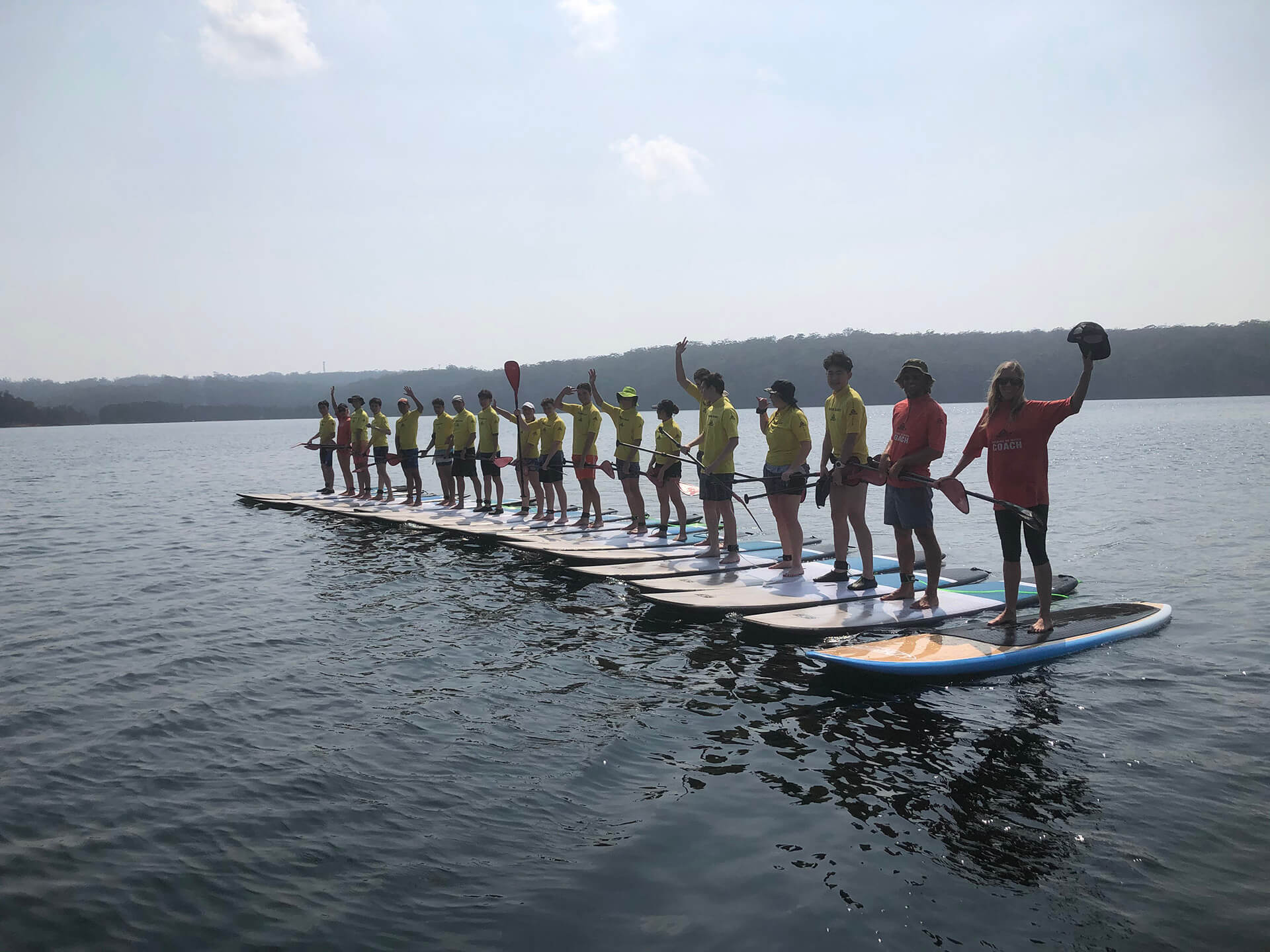 Company Team Building
Our team building sessions are a great way to encourage stronger relationships between you and your employees.
Our corporate outings and team building sessions have been a huge success for local businesses, fostering greater company unity in one of the greatest ways possible: learning an extreme sport alongside each other!
We have exhilarating alternatives to the average office party which encourage individual achievement, team motivation and group participation. Our sessions are designed to bring your team together as a whole.
We have worked with a wide-range of business and individuals and our instructors have taught ages 5-65, so all you need is an adventurous spirit and a positive attitude.
Each company has different, unique needs and as such our team building courses are never set-in-stone, they are designed to meet your specific needs. Each course will meet the following goals:
Create an even-playing field where managers, and employees can communicate and progress together
Work together as a team to learn new skills and help and encourage each other to tackle a new challenges
Learn and laugh as a team
Share our passion for extreme water sports and create a bond between all your employees that will remain long after the session ends
Special Occasions
Walking on Water offers a wide range of packages for hens/bucks parties and special occasions. We can cater for large groups if requested, with our maximum being approx 40 people.
ACTIVITIES
Learn to Surf
Learn to Surf is usually two sessions over the weekend. Each lesson lasts for two and half hours and will teach you all the basics. A great group activity whatever the weather. Excellent fun with thrills and spills!  Please see our surfing page for more info
Hire some kayaks and go on an adventure at only $58 for the whole day! (24 hours) comes with everything you need, life vest, paddle and wetsuit, amazing value! Or inquire about our various tours.
Want something more tranquil? In that regard nothing beats Stand Up Paddle Boarding (SUP), it's extremely easy to learn and a must try, we don't take you into choppy surf or put you near any waves, flat-water fun.
Awesome fun as you charge across the lake, perfect for groups, schools & uni's.  If you really want to get the party started, we have hand propelled water jet guns…perfect for blasting your opponents off their board.  You have to be careful though, you might start a mutiny!
Alternatively, if you want a little less action, you can take a tour instead. Whatever you choose, its all great fun.  Perfect for families too.
Due to the size, boards are delivered and set up at the waters edge for you.  Lifeguard support, wetsuits, lifejackets & water guns all provided.
$69 p/p.  Minimum six people or pay for six.  3 hrs.  Or check out our stand up paddle board page for single stand up paddle board lessons, or hire.